Best Pricing Steel Angle Rack Light Duty Boltless Rivet Shelving System
Angle rack boltless rivet shelving is made up of angle post, steel panel and corner plate. It can be used with plastic bins to store various small and light goods. It is now widely applied in electronic industry, libraries, shops and small parts stores.
Rivet shelving is made up of L and Z type of beam, MDF board, Waterproof board and steel panel. Mainly consists of upright and steel and MDF board
Boltless rivet shelving is the ideal blend of robust support and adjustability for keeping your items in a garage, shop, or hardware store.

Advantage
1) It can be adjusted freely by 50mm.
2) 3,4,5,6 layers can be available, up to the customer
3) The capacity of each layer is 50-150kg
4) Beautiful appearance and free adjustment
5) Mainly suitable for goods with small size and light weight, and widely used in the electrical industry and light industry.
6) Easy-to-assemble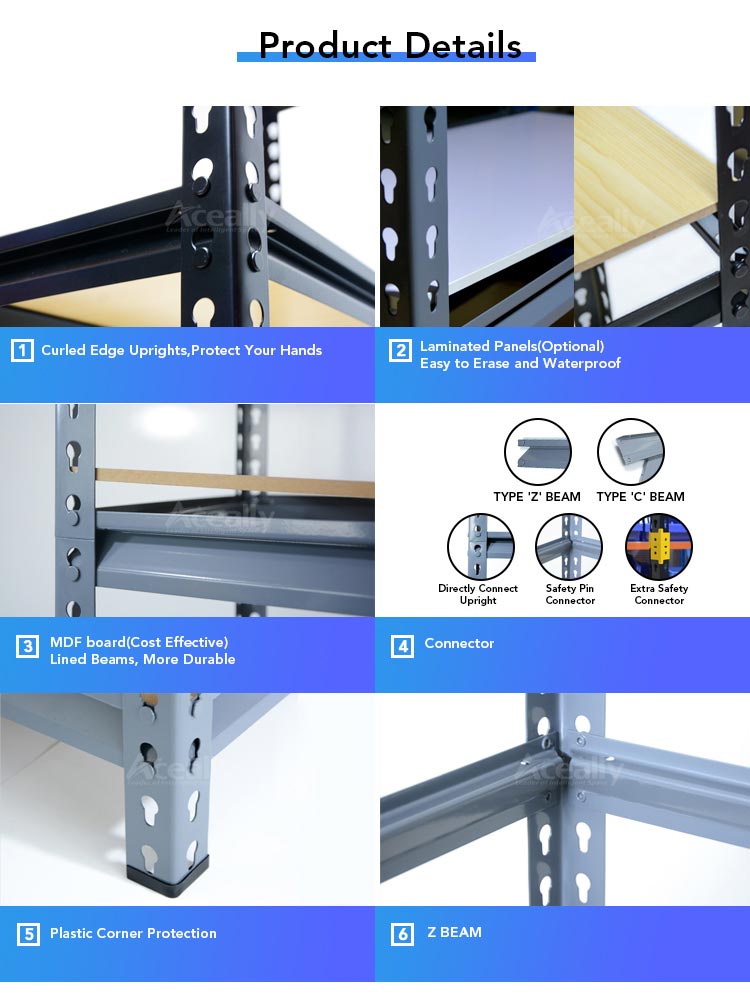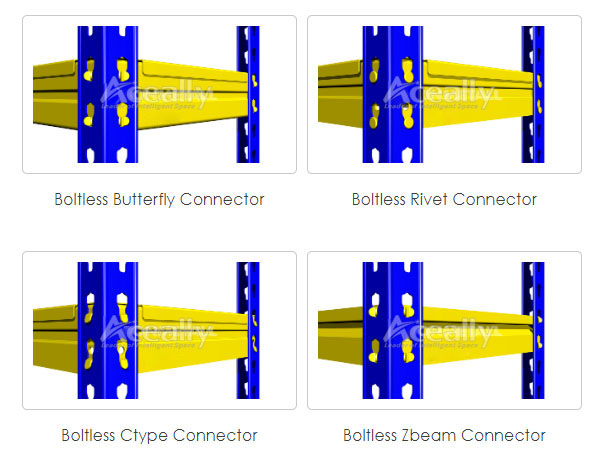 Installation steps