On June 10th, "Aceally Cup" Gased Volleyball League was held as scheduled, aiming to enrich our cultural and spiritual life, ignite a spirit of unity, cooperation, and competitiveness, and enhance the cohesion, centripetal force, and combat effectiveness of our team. The tournament followed the principle of "friendship first, competition second" and adopted a point system. The company organized nine representative teams, totaling 116 participants, who engaged in intense competition on the court.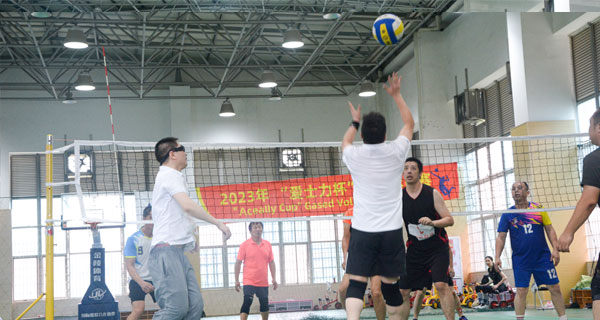 During the matches, each participating team displayed clear division of labor, unity, and cooperation. They continuously organized attacks and defenses through passing, setting, spiking, serving, and blocking, executing perfect coordination one after another. With sharp serves, agile jumps, brilliant lobs, exquisite blocks, and fantastic spikes, the players showcased their skills and techniques, leaving the audience cheering incessantly.
After the tournament, all participating teams felt a sense of unfinished business and expressed their intention to continue practicing fundamental skills, strengthen regular training, and engage in sports activities like air volleyball to improve their physical fitness. They aim to bring a more enthusiastic and spirited state of mind into their daily work and life.
This event was a successful demonstration of Aceally corporate culture philosophy of "Happy Life, Happy Work."