To select a warehouse storage system(systems) that is a very first step functional and organized. Naturally, warehouse storage systems are a major job that should be attentioned to, depending on the design suitable into your warehouse floor plan and processes, also it can improve your warehouse capacity and efficiency.
Nowadays, there are all different kinds of warehouse storage systems on warehouse storage systems, it's important to find a better solutions for your warehouse or that might not complement your layout or support your need for flexibility.
To help you solove the problem and acknowledge the racking systems better, we've compiled a list of the most common types racking systems:
1. Selective Pallet Racking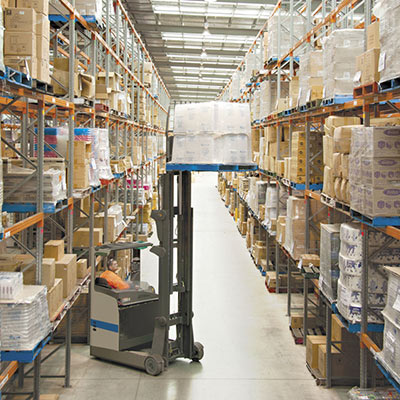 The following information is a brief introduction about these racking systems type.
1. Pallet Racking Systems
For the warehouses, normally selective pallet racking systems are taken as the center of the operation of loading and unloading cargos. Usually, selective pallet racking systems are made out of metal or steel. Depending on the height, the boxes are placed on the pallet racking system with the help of a forklift to unload cargos.
There are different type of selective pallet racking systems, including Very Narrow Aisle Pallet Racking, Push Back Pallet Racking, Drive-in Pallet Racking, Drive-through Pallet Racking, High-bay Pallet Racking, Carton-flow Pallet Racking, Double-deep Pallet Racking, Radio Shuttle Pallet Racking. Based on the warehouse weight limits, flexibility, and whether or not the system demands a change in infrastructure.
2. Mezzanine Flooring
If your warehouse allows for it, mezzanine flooring systems is an effective option and a perfect way for warehouse space-saving solutions. Mezzanine flooring has multi floor that is above the main warehouse floor.
This is one of the most expensive options that a warehouse plan can be, but it also has the most efficiency and saving sapce, more than 80% usage of the warese space.
Aceally warehouse storage solutions helps you design your warehouse for free.
Contact us
for more information.