Plastic Box Bin Stackable Storage In Stock
1、Keep small parts organized in less space. Ideal for workbenches and assembly areas.
2、Reinforced walls for stable, non-shift stacking.
3、Front, back and side grips for easy handling.
4、Bin Dividers - Separate bins into handy sections.
5、Label Holders - Identify your bins with self-adhering label holders.
6、Bin Storage Systems available.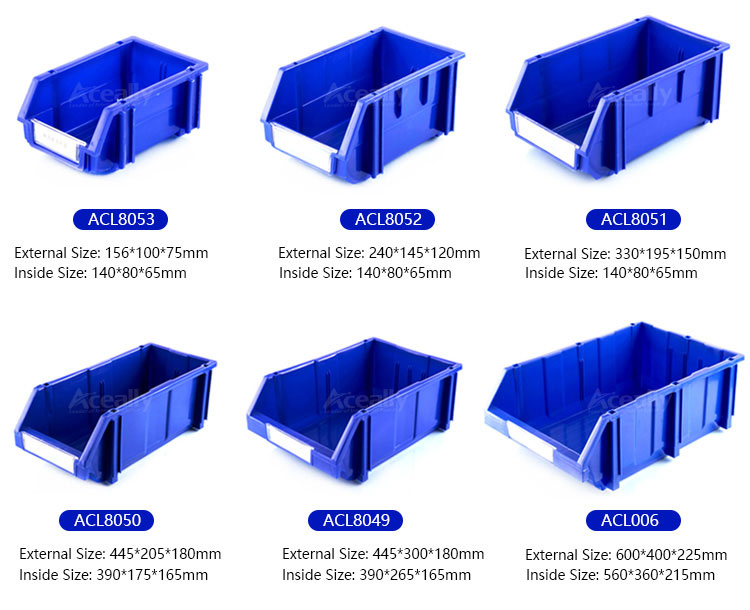 To learn more, visit www.aceallyplastic.com
Model No
Material
External Size(mm)
Inside

Size(mm)
PCS/CTN
Carton size(mm)
Memo
ACL006
PP
600*400*225
560*360*215
8
870*640*710
ACL8049
PP
445*300*180
390*265*165
18
960*470*820
ACL8050
PP
445*205*180
390*175*165
16
820*460*690
ACL8051
PP
330*195*150
310*170*145
24
850*360*680
Stacked without the connectors
ACL8052
PP
240*145*120
215*126*115
40
610*490*580
Stacked without the connectors
ACL8053
PP
156*100*75
140*80*65
120
630*330*650
Stacked without the connectors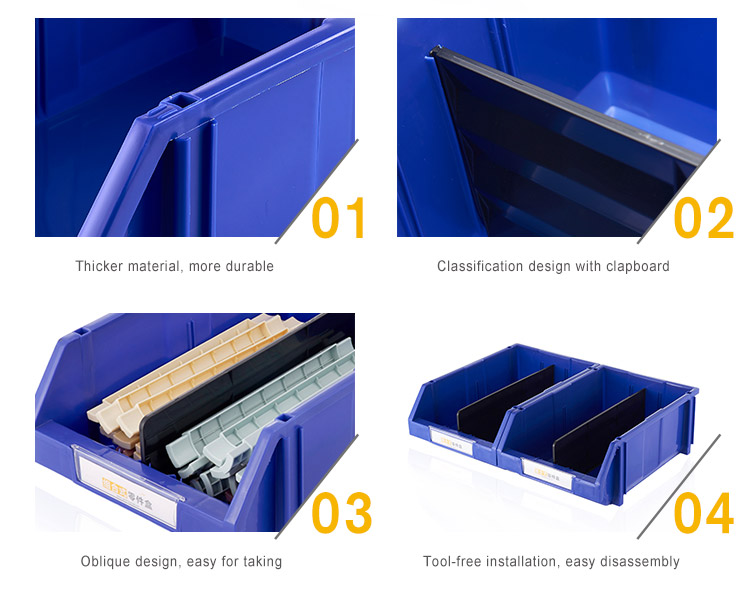 Where Can Our Bins be Used?









Stackable bin used in warehose for small items storage and organize

Parts bin working with racking system for hardware and spare parts storage

Stackable parts bin for nets and bolts storage and picking in workshop