Plastic Storage Drawer Organizer Box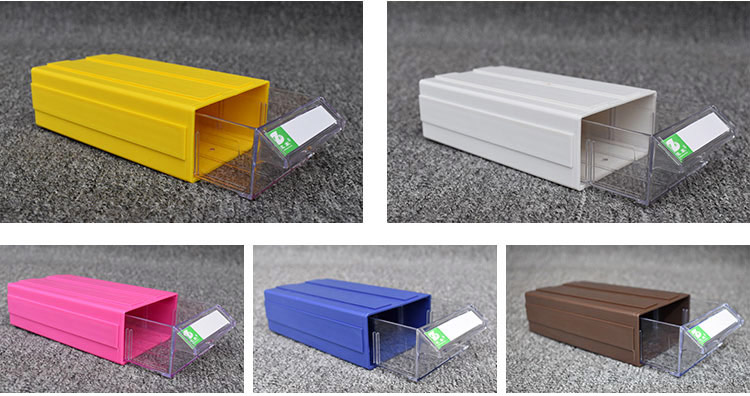 Features:
• Suitable for organizing stationery,tools, small items, bolt & nuts, jewellery, nails, small items, electronic accessories,spare parts etc;
• usage scenario -home, workshop, phone shop,Retail Stores,Clothing shop, DIY shop, Electricity warehouse, factory etc.
• Strong, durable and stackable.
• Each drawer can be freely assembled into a cabinet according to requirements;
• Free to assemble into different layers
• Each drawer is matched with 2 dividers,Make storage easier.
• Each drawer is matched with 1 label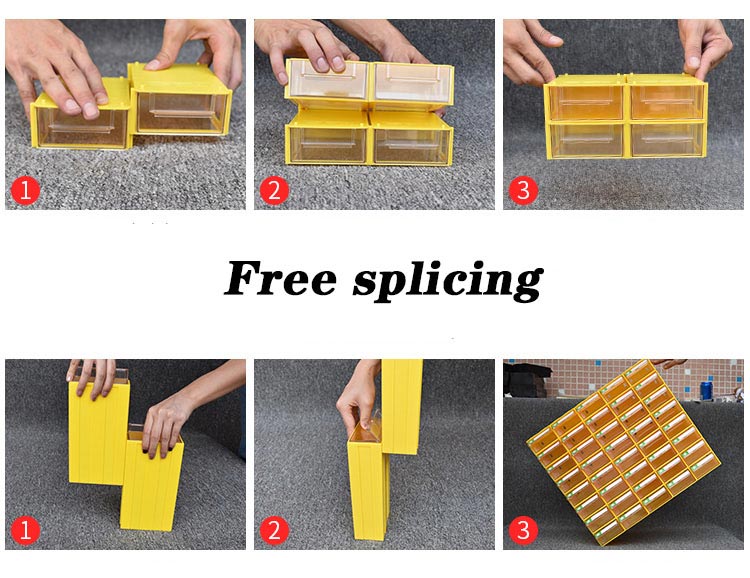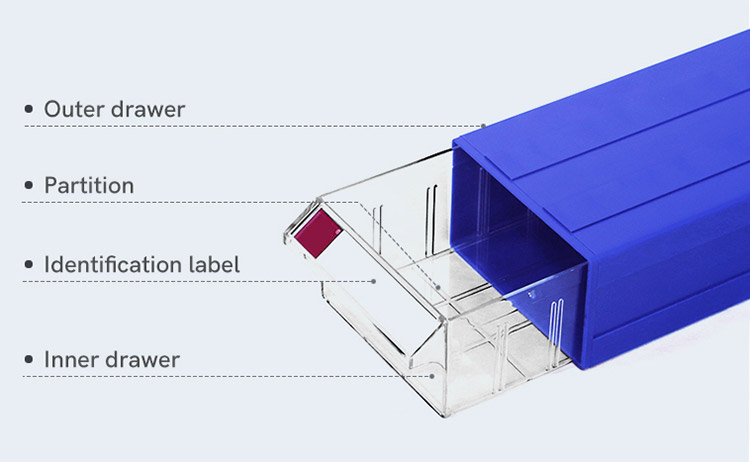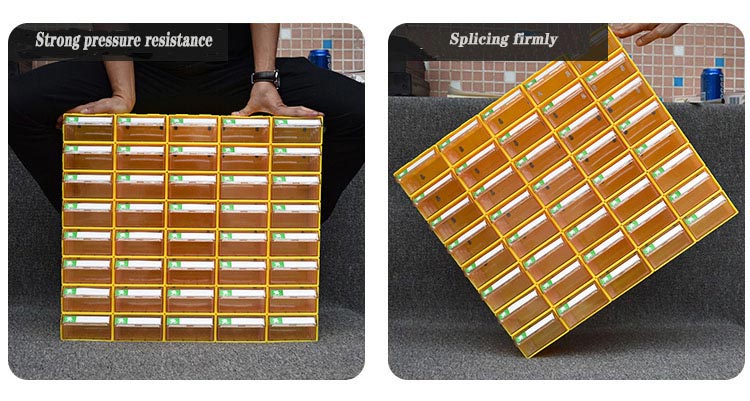 Model No.
Outside Dim.
Inside Dim.
Single Weight(g)
Quantity
Packing dimensions(mm)
Weight Per Carton(KG)
LxWxH(mm)
LxWxH(mm)
1
150*92*44
130*76*35
79
120
470*385*450
9.6
2
180*93*50
155*81*39
162
60
490*360*300
10
3
183*110*61
156*96*50
175
60
615*350*340
5.5
4
222*108*55
195*97*47
214
60
560*440*350
13
5
206*135*79
175*122*69
323
30
410*400*430
19.5
6
242*130*76
215*115*65
562
30
480*390*410
17
7
318*159*87
291*145*71
668
20
650*340*440
13.6
8
287*182*110
257*167*100
736
16
570*450*380
12