Radio Shuttle Racking Storage System
It is a new innovation of semi-automatic warehouse storage system that can Store up to 90% of the space with the operation of a pallet truck (Shuttle Car) that is controlled by remote control to run the product. and off the shelf Fast and high accuracy with position control sensor system.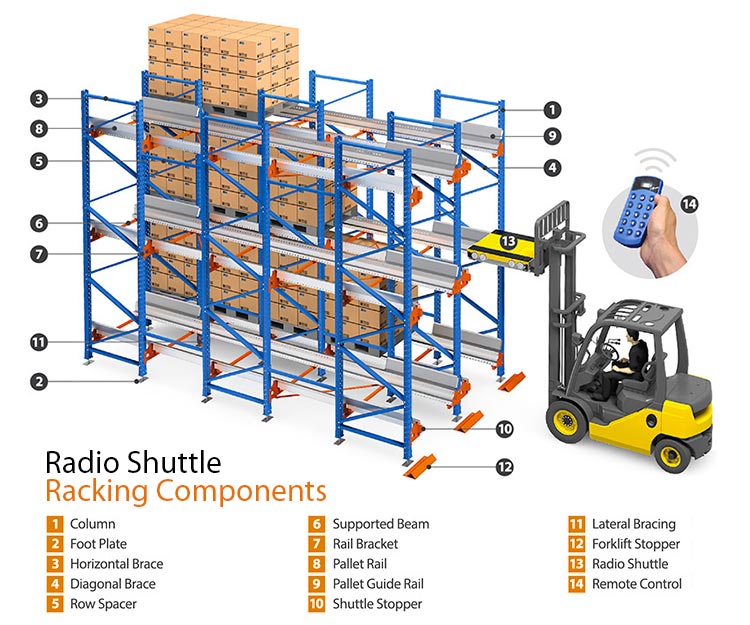 Brief Introduction
• A structure that's rigid and flexible
• The structure can be configured for FIFO or FILO Storage
• It is designed for durability
• Store more pallets, move more pallets. Solve your unique problems. Then change as you change.
• The Radioshuttle represents an evolution of design and function that spans two decades
• Operate with Confidence

Features & Advantages
• Shuttles are the innovation for the automatic pallets storage in a drive in lane shelf
• They are machines able to move automatically within a channel of drive in system
• Guarantee a storage of high density
• Easy installation and re-configuration
• Low equipment cost