Customized Industrial Warehouse Push Back Storage Rack System
Brief Introduction
Push Back Racking Systems are designed for high density, multi-product storage. It combines excellent selectivity and maintenance-free structures. Nesting carriages, of this versatile system, deep store five pallets at a time. The result is extremely high pick-flows from all lane entrances facing the work aisle.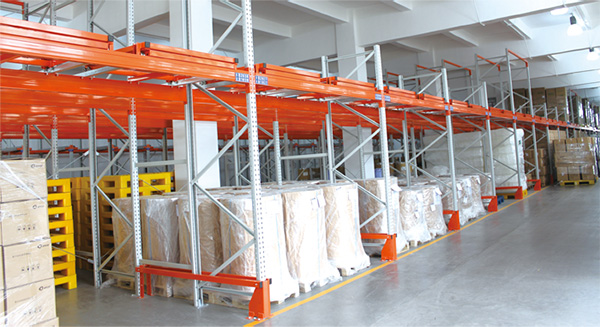 Features & Advantages
The push-back shelving has the following advantages
1. The kind of storage shelving has a strong supporting capacity and high efficiency space usage.
2. Push-back shelving is suitable for multi-variety and high-volume of products.
3. Push-back shelving is suitable for dense cold storage.