Warehouse Storage Push Back Pallet Racking
Brief Introduction
Push back rack is a first-in-last-out storage system, suits for unified pallet goods. Push back rack system is a high density storage system. It can make most use of the warehouse space. In the same area, push back rack can store many more goods comparing with conventional pallet rack.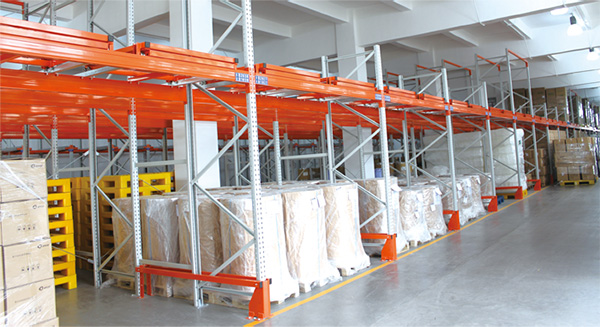 Features & Advantages
1) Individual access to all pallets to full height of warehouse;
2) Elegant appearance, sturdy and durable;
3) The system is also speedily installed and simple to adjust;
4) The beam levels are adjustable by 75mm;
5) Lower level pallets can be located on the floor (picking pallets;
6) Accessories available can accommodate every unit load type.